July 15, 2022
Time to harvest wins in Tornado alley with TrueLab Games' Moooving Wilds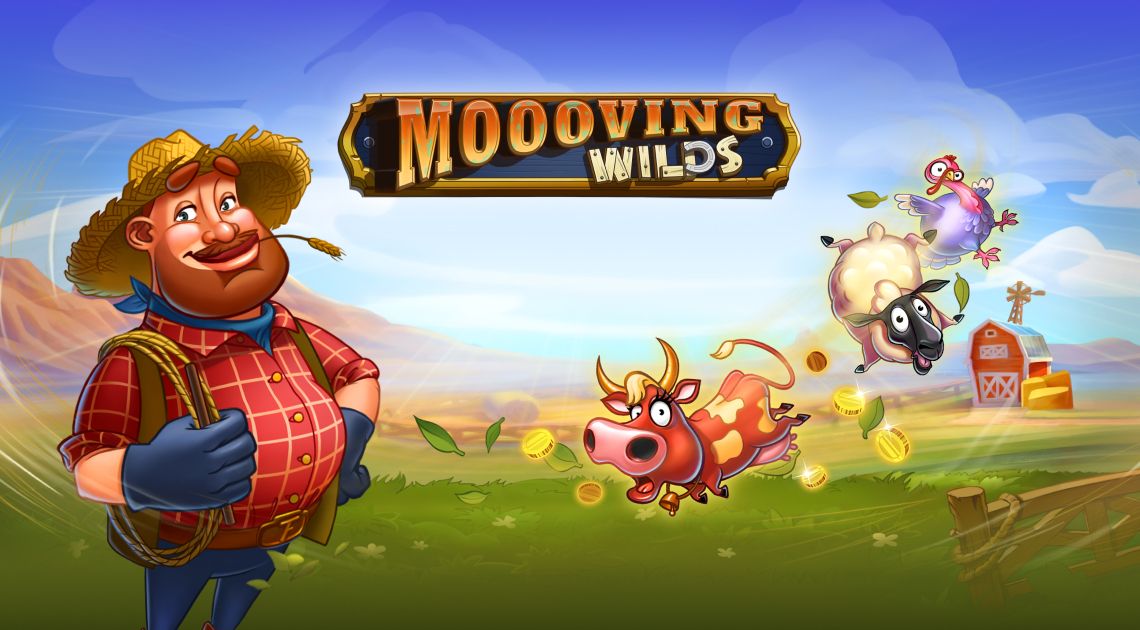 In July 2022 TrueLab Games presents a new tornado-themed 3x5 slot, in an awesome combination of excitement and humour which is sure to be loved by many. The novelty impresses with TrueLab's signature top-class visuals, a variety of amusing bonus features, and an abundant max potential win of up to x2500. The game is set in the home village of our protagonist, Herman, a decent hard-working fellow investing his time and effort in a prosperous farm in the American outback, earning him big bucks. The business would run smooth as silk in the small household, if it wasn't for the weather changing ten times a day. But Herman is soon to find that just maybe, the weather too could be a great source of income!
Tearing everything up on its way, a Tornado symbol hits the field, expanding and initiating powerful Tornado Respins. Moving across the field, Tornado sucks up all animals from the reel they land on, unless a game-changing Wind Gust symbol pushes the Tornado back to the reel it came from. Every collected cow, sheep, or turkey brings prize bets, and 3 animals of the same kind double winnings. The Tornado Buy bonus kicks off the respins getting players to the funniest bit immediately.
As the respins continue, Wind Gust symbols accumulate on the counter, and as soon as the meter reaches 100, a powerful Perfect Storm covers the reels bringing 1 to 5 additional Thunderstorm Wilds, and a multiplier equal to the number of Wilds on the field +1, which applies to all winning combinations with a Wild.
The setting of the American outback, with their farming fields, animals, and serene environment, contrasts perfectly with the highly chaotic and intense gameplay mechanics that make this slot stand out. TrueLab's Moooving Wilds has every chance of becoming a firm favourite, thanks to surprising story beats, juicy graphics, and unpredictable features.
You are successfully subscribed!